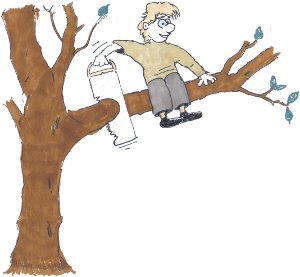 People who can't trust, can't be trusted. People who are chronically insecure in their relationships are more likely to sabotage them. I have heard it called the Good Will Hunting syndrome.
I have become painfully aware on my journey in life that one way we protect ourselves from getting hurt is by unfortunately hurting others first.
For example, as a kid because I saw my Dad die infant of me from a massive heart attack I felt abandoned , and thus as an adult in many of my romantic relationships I had a tendency to become insecure.
My inner voice would caution me with things like, " you can't trust her? She is just going to eventually leave you so don't be stupid and don't let yourself get close to her you'll just end up getting hurt."
Perhaps you had parents who acted controlling, overbearing, or intrusive,.
If this were the case you probably feel easily suffocated and like others are very needy in your relationships. You may hear things like, "She is too needy. Can't she just leave me alone? its better to be on your own. You just can't deal with being close to people."
Because your inner critical voices (sometimes affectionately referred to as our committee, or in my case the carnival!) motivate us to act out to protect the ego(self) in our life, especially in our closest relationships. They hold us back from truly getting what we want and need.
This old baggage also perpetuates fears that we will be hurt in the same ways we were hurt as children so why bother(learned helplessness-more on this later). Because of this chances are you have picked partners who perfectly play into these old dynamics, recreating past and reinforcing that negative identity you've long held.
Breaking free starts with getting to know our patterns. This can help us to heal those destructive patters of self sabotaging relationships. To start begin to listen to those inner voices and pick better thoughts to entertain. This is no easy task. For some it is enough to become aware of these inner massages and let them go. Others may need a good coach or therapist.
What I'm getting at is there is no right way. The point is do whats right for you and your journey but DO IT. I can tel you doing this will transform your life quickly.
So start today and notice areas of your life you feel stuck in and become aware of how you are sabotaging your self and begin to change it. Facing our past is one of the most important things you will ever do.
Read More